Strategic Technology Partners
We partner with world-class providers and exciting new names to deliver the latest solutions to you.

As a Premier Integrator and Select Provider, we've made significant investment in highly skilled professionals to support the full end-to-end portfolio from design and deployment through to post-sales support and adoption services.

As a Microsoft Work Solution Partner, we help our customers adopt and utilise their Microsoft technology by providing unrivalled knowledge and vast experience in the design, deployment and management of Microsoft solutions.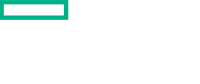 We have been recognised as a Partner Ready Silver & Aruba Business Partner, and our dedicated team have a deep understanding of HPE, how their product portfolio works and how it compares to alternatives. From edge to cloud, we are here to support your business.

Marketplace

Two Star Certification

Silver Solution Advisor

Gold Solution Provider

Authorised Reseller

Advocate Integrator

Member Partner

Power Services Partner

Gold PCSD & Silver ISG

Preferred Partner

Enrolled Certification

Innovator Partner

Preferred Partner

Advanced Partner

Silver Partner

Silver Pro Partner

Advanced Partner
Our list of technology partners is always evolving, get in contact so we can build the right solution for you
Ready to get started?
Our team of technology experts are ready and available to help no matter what solutions, products, or services you're interested in, we'd love to talk.
Spend time with our account managers and solution experts to discuss your requirements.
Try one of product demos to discover its features and functionality first-hand.

Contact Us
Phone:
+44 20 7553 9950
Email:
info@TET.co.uk