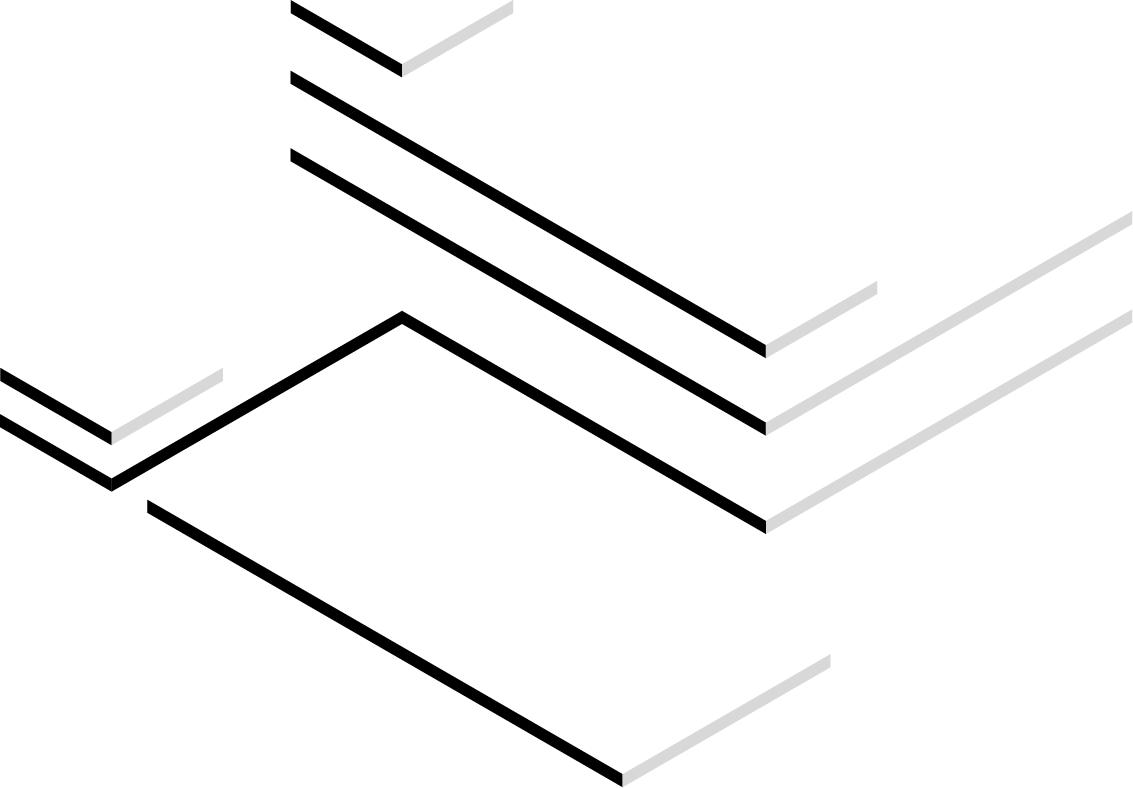 Experience
Our experienced and qualified IT professionals excel at delivering solutions that impact real business change.
Track record
Our track record in customer support and service delivery is the difference between failure and success for 650+ customers.
Partners
We partner with the most successful vendors across the board to deliver innovative technology for short and long-term business success.
Quality
TET is an ISO 9001, ISO 27001 and ISO 14001 registered organisation.
Service
All TET customers are assigned a dedicated account manager responsible for the overall relationship with the customer.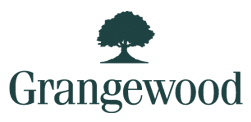 Jamie King – IT Manager
"I thought I would drop you an email to tell you about how pleased and proud I am to have TET providing IT support to my company Grangewood Builders Ltd.
We had a major network incident. I then logged a call with TET support desk and was contacted straight back. After advising us on what to do immediately, the engineer attended to our office, assessed the situation and implemented a restoration plan. By Saturday afternoon our systems were fully restored."

Chiraq Bajaria - IT Project Manager
"TET are my IT department's best asset: their timely delivery have set a new bar for technology vendors. TET excels at knowing their customer demands and meeting them: they are reliable and dependable like no other."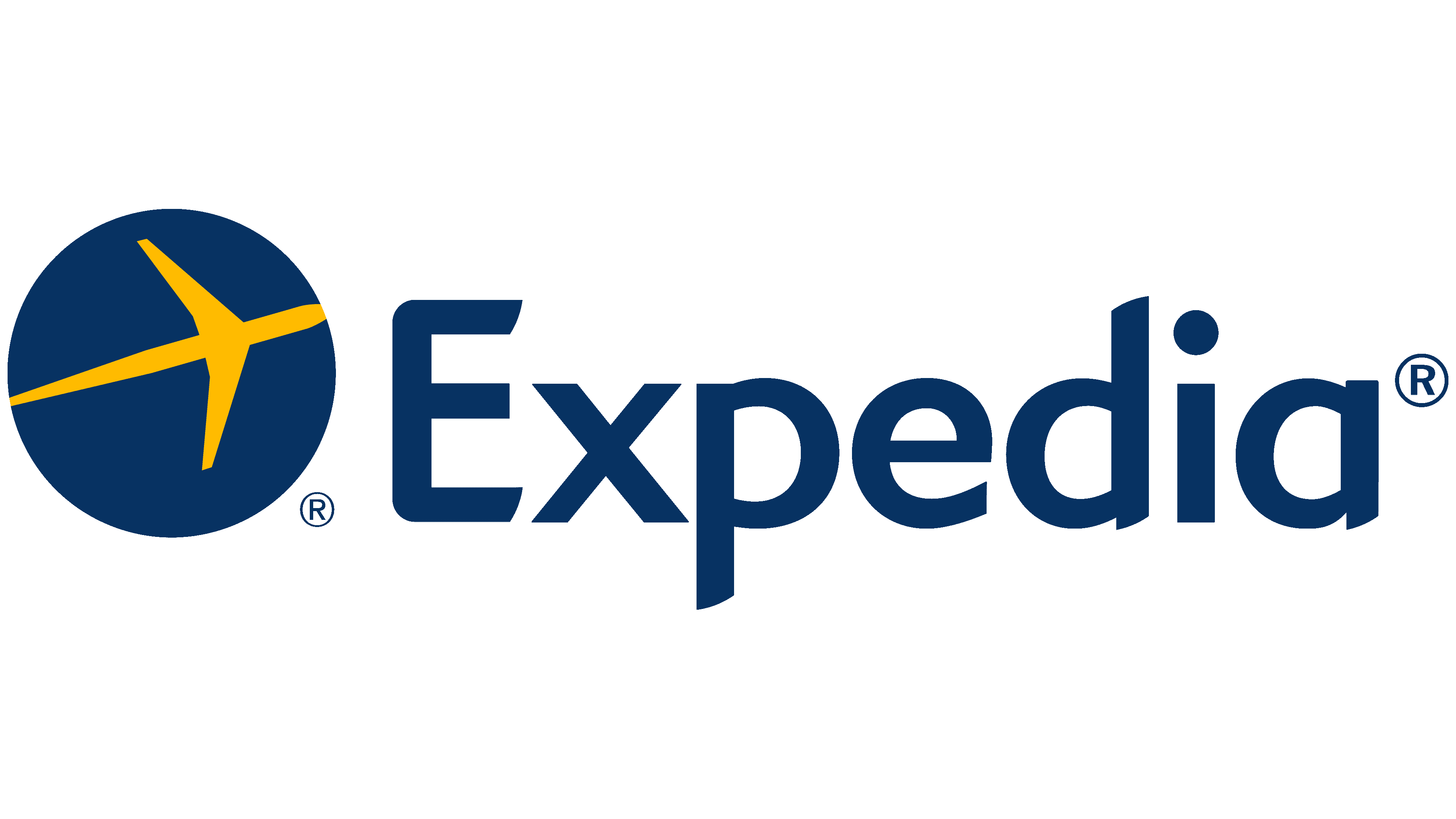 Chris Burgess - VP of Global infrastructure and IT
"I have used TET Limited for a number of years and have always been impressed by their great customer service, extensive supply chain management and ability to provide the items required when we need them.
I have no hesitation in recommending TET Limited as a partner to work with."

Matt Roberts - Group Head of Information Technology
"We have used TET as our primary IT hardware and Software licence provider for a number of years. They have proven to be reliable, flexible and cost competitive. We have considered and used alternative suppliers in this space and have not found any that have provided the level of service we get from TET."
The Team
Our people are the cornerstone of our competitive edge. Their passion, intelligence, creativity and commitment to our customers make the difference in our top-notch customer experience.
Ready to get started?
Our team of technology experts are ready and available to help no matter what solutions, products, or services you're interested in, we'd love to talk.
Spend time with our account managers and solution experts to discuss your requirements.
Try one of product demos to discover its features and functionality first-hand.
TET recognises that acting in an ethical and socially responsible way benefits the community, our customers and employees alike. For further information, please see our policies below:
modern slavery policy
Modern Slavery is a crime and a violation of human rights. It takes various forms, including forced, bonded or compulsory labour and human trafficking. TET Limited has a zero-tolerance approach to modern slavery and is staunchly committed to acting ethically and with integrity to ensure that modern slavery is not taking place in our supply chain. TET has 60 employees across three UK offices, two European offices (Paris and Amsterdam) and an office in New York, USA.
We provide organisations with software licensing, workplace technology, networking and security, cloud, and datacentre. We partner with many hardware and software vendors to bring the latest and broadest range of technology to our customers. We purchase mainly from large mainstream distributors and a small number of specialist service providers to augment the services provided by our in-house teams.
The majority of our business comepublic-sectorto medium-sized businesses, but public sector customers are continuing to account for an increasing percentage of our revenue. We also have a significant number of larger enterprise customers. We have introduced procedures that contribute to ensuring modern slavery does not occur in our business or supply chains and we expect organisations with whom we do business to adopt and enforce policies to comply with the legislation.
Robust recruitment processes in line with UK employment laws, including comprehensive pre-employment vetting carried out by an independent specialist company.
Engaged with an independent specialist third-party organisation to carry out HR advice and activities, which includes a confidential helpline for TET staff should they require advice on employment issues arising from their work.
Written employment contracts are initially issued in draft form to potential new employees so they can review the terms.
Our supply chain is based on industry standard vendors and mainline distributors, with only a small number of essential specialist suppliers.
We have sought confirmation by our top suppliers in terms of spend, of their compliance with the Modern Slavery Act 2015 (Act).
Introduced a Supplier Code of Conduct, used for all new major suppliers or in re-tendering, which addresses the labour rights issues associated with modern slavery and sets out the values and standards we expect of our suppliers.
The roll out of our anti modern slavery training has commenced for current employees in roles identified as being predominantly supply chain management and customer facing
Planned Actions for 2023
Training will be completed for 100% of the above-mentioned employee group. Awareness training will be introduced companywide.
Additional audit checks will be introduced within our already established ISO 9001:2015 quality management system to strengthen our modern slavery approach.
Further supplier declarations will be requested, with a target of those received back accounting for over 85% of our suppliers by value Statement approved by the TET Limited Board of Directors.
---
Approval of this Modern Slavery Policy
David Joyce
Managing Director, TET Limited
January 2023
environmental policy
It is the policy of TET to:
Strive to satisfy the requirements of all of our customers, stakeholders and interested parties whenever possible, meeting and exceeding their expectations;
Comply with all compliance obligations, codes of practice and all other requirements applicable to our activities including the nature, scale and environmental impacts of its activities, products, and services.
The reduction of hazards, prevention of injury, ill health, protection of the environment, including prevention of pollution, sustainable resource use, climate change mitigation and adaptation, the protection of biodiversity and ecosystems and any other specific commitments which are relevant to the context of the organisation.
Provide all the resources of equipment, trained and competent staff and any other requirements to enable these objectives to be met.
Ensure that all employees are made aware of their individual obligations in respect of this environmental policy.
To comply with the WEEE Directive in respect of disposal of electronic equipment.
To comply with stated UK Government targets of: reducing waste going to landfill to less than 10% and recycling 50% of all paper compared to 2010; reducing energy consumption and carbon emissions by 50% by the year 2025 and; increasing energy usage from renewable sources by 30% by 2030.
Maintain an ISO 14001 certified management system that will achieve these objectives and seek continual improvement in the effectiveness and performance of our management system based on "risk".
This Environmental Policy provides a framework for setting, monitoring, reviewing and achieving our objectives, programs and targets. Customer service is an essential part of the environmental process, and to ensure this is fulfilled all employees receive training to ensure awareness and understanding of the environment and its impact of the products or service in which we provide.
To ensure the company maintains its awareness for continuous improvement, the environmental system is reviewed regularly by Top Management to ensure it remains appropriate and suitable to our business. The Environmental Management System is subject to regular internal and external audits.
---
Approval of this Environmental Policy:
David Joyce
Managing Director, TET Limited
January 2023
DIVERSITY AND EQUALITY
Scope
This policy applies to our company and its subsidiaries. It may also refer to suppliers and partners where applicable. TET is committed to encouraging equality, diversity and inclusion among our workforce and eliminating unlawful discrimination.
The aim is for our workforce to be truly representative of all sections of society and our customers and for each employee to feel respected and able to give their best. The organisation – in providing goods and/or services and/or facilities – is also committed against unlawful discrimination of customers or the public.
Our policies purpose
This policy's purpose is to:
Provide equality, fairness and respect for all in our employment, whether temporary, part-time or full-time.
Not unlawfully discriminate because of the Equality Act 2010 protected characteristics of:
Age
Disability
Gender reassignment
Marriage or civil partnership
Pregnancy and maternity
Race (including colour, nationality, and ethnic or national origin)
Religion or belief
Sex
Sexual orientation
3. Oppose and avoid all forms of unlawful discrimination. This includes in:
Age
Disability
Gender reassignment
Marriage or civil partnership
Pregnancy and maternity
Race (including colour, nationality, and ethnic or national origin)
Religion or belief
Sex
Sexual orientation
Legality
Our company will:
Respect the law
Honour its internal policies
Ensure that all its business operations are legitimate
Keep every partnership and collaboration open and transparent
Business ethics
We'll always conduct business with integrity and respect to human rights. We'll promote:
Safety and fair dealing
Respect toward the consumer
Anti-bribery and anti-corruption practices
Our commitments 
The organisation commits to:
Encourage equality, diversity and inclusion in the workplace as they are good practice and make business sense.

Create a working environment free of bullying, harassment, victimisation and unlawful discrimination, promoting dignity and respect for all, and where individual differences and the contributions of all staff are recognised and valued. This commitment includes training managers and all other employees about their rights and responsibilities under the equality, diversity and inclusion policy. Responsibilities include staff conducting themselves to help the organisation provide equal opportunities in employment, and prevent bullying, harassment, victimisation and unlawful discrimination. All staff should understand they, as well as their employer, can be held liable for acts of bullying, harassment, victimisation and unlawful discrimination, in the course of their employment, against fellow employees, customers, suppliers and the public.

Take seriously complaints of bullying, harassment, victimisation and unlawful discrimination by fellow employees, customers, suppliers, visitors, the public and any others in the course of the organisation's work activities. Such acts will be dealt with as misconduct under the organisation's grievance and/or disciplinary procedures, and appropriate action will be taken. Particularly serious complaints could amount to gross misconduct and lead to dismissal without notice. Further, sexual harassment may amount to both an employment rights matter and a criminal matter, such as in sexual assault allegations. In addition, harassment under the Protection from Harassment Act 1997 – which is not limited to circumstances where harassment relates to a protected characteristic – is a criminal offence.

Make opportunities for training, development and progress available to all staff, who will be helped and encouraged to develop their full potential, so their talents and resources can be fully utilised to maximise the efficiency of the organisation.

Make decisions concerning staff being based on merit (apart from in any necessary and limited exemptions and exceptions allowed under the Equality Act).

Review employment practices and procedures when necessary to ensure fairness, and also update them and the policy to take account of changes in the law. Monitor the make-up of the workforce regarding information such as age, sex, ethnic background, sexual orientation, religion or belief, and disability in encouraging equality, diversity and inclusion, and in meeting the aims and commitments set out in the equality, diversity and inclusion policy. Monitoring will also include assessing how the equality, diversity and inclusion policy, and any supporting action plan, are working in practice, reviewing them annually, and considering and taking action to address any issues.
Agreement to follow the policy
The equality, diversity and inclusion policy is fully supported by senior management and has been agreed with employee representatives.
Our diciplinary and grievance procedure 
Details of the organisation's grievance and disciplinary policies and procedures can be found in the employees handbook. This includes with whom an employee should raise a grievance – usually their line manager. Use of the organisation's grievance or disciplinary procedures does not affect an employee's right to make a claim to an employment tribunal within three months of the alleged discrimination.
---
David Joyce
Managing Director, TET Limited
January 2023
GDPR Policy
Scope
This policy applies to our company and its subsidiaries. It may also refer to suppliers and partners where applicable.
Privacy
We take your privacy seriously and are committed to protecting and respecting your personal data. This policy sets out the personal data that we may collect from you and how we will treat it. Should we have collected or asked you to provide certain information by which you can be identified when using our website, then you can be assured that it will only be used in accordance with this privacy statement.
For the purpose of the Data Protection Act 2018, General Data Protection Regulation (GDPR) 2018 and the Privacy and Electronic Communications Regulations, the data controller is TET Limited, Unit 6, Brent Trade Park, 390 North Circular Road, Wembley, London, NW10 0JF.
Legality
Our company will:
Respect the law
Honour its internal policies
Ensure that all its business operations are legitimate
Keep every partnership and collaboration open and transparent
Information we may collect
We may collect and process information about you when you correspond with us by phone or email or when you fill in forms on our website or otherwise. This includes any information provided when you make an enquiry via our contact page, when you submit your CV and work examples to us in relation to an employment application.
We only collect and store the following information:
Name and job title
Job role and responsibilities
Contact information including email anddress and telephone number(s).
We do not collect or hold any sensitive personal data. Keep every partnership and collaboration open and transparent.
How we use your information
We use your personal data for legitimate interest marketing purposes of contacting and engaging with B2B retail industry decision makers and retail professionals in roles directly related to our services.
We may use information held about you to provide you with information about our services; to send general communications and news updates on our work or industry related topics; to consider and process any applications for employment opportunities; and as otherwise reasonably required to respond to your correspondence with us.
If you do not want your personal data to be held and processed you can opt out at any time by unsubscribing via the link at the bottom of emails, or via email at infosec infosec@tet.co.uk
Disclosure of your information
All personal information we hold is gathered by our own internal research teams via direct contact with existing or potential industry clients. The data is only available to TET employees managing this data for the purpose of contacting you via telephone or email. We do not purchase or use third party mailing
lists. We do not use automated mailing systems and any emails or email newsletters will be sent from an individual member of the TET marketing team. We will not share your information with third parties, unless we are under a duty to do so in order to comply with any legal obligation.
Personal data is stored on our database in a secure environment at our data centre, and TET's ISO 27001-certified Information Security Management System contains many defences, including technical, procedural and contractual, to protect the confidentiality, integrity and availability of this data.
How long will we hold your information?
For the purposes of day-to-day business and legitimate marketing, we retain basic contact details, including: company name and address, individual's name and job title, company telephone number and individual's mobile number and email address if it has been provided. These details are regularly updated and monitored for relevance and where an individual's data is no longer relevant it is deleted.
Applications for employment
With regards to applications for employment, individuals responding to a job application either through our website or by direct email correspondence will have their data held for a period of one month after the closing date for applications. Website applications will require you to consent to your data being held via an opt in tick box.
Those individuals asked to attend interview will have their data held for a period of one month after the date of interview. In the case of applicants or freelance contractors who we feel may be of service to us at a later date, we will ask permission to hold your data for an extended period of 12 months.
Your rights
You have the right to request that we do not process your personal data for marketing purposes. You have the right to withdraw consent for us holding data as well as the right to deletion of the data at any time.
You can exercise this right at any time by contacting us at either privacy@tet.co.uk or by selecting the unsubscribe link at the bottom of email communications. We will delete any and all data held within 30 days of receipt of your request.
If you have any concerns over the way in which your data is being handled you have the right to lodge your concerns by contacting TET at peters@tet.co.uk or speaking to a member of the TET Management Team by calling 020 7553 9950.
Access to information
You have the right to access information that we hold about you. Requests to access this information will be free of charge unless it is considered to be manifestly unfounded or excessive, in which case it may be subject to an administrative fee to cover the costs of providing details of this information.
Changes to our privacy policy
Any changes made to our privacy policy will be posted on this page. Please check back regularly for any updates or changes to our privacy policy."
Cookies
A cookie is a small file which asks permission to be placed on your computer's hard drive. Once you agree, the file is added and the cookie helps analyse web traffic or lets you know when you visit a particular site. Cookies allow web applications to respond to you as an individual.
The web application can tailor its operations to your needs, likes and dislikes by gathering and remembering information about your preferences. We use traffic log cookies to identify which pages are being used. This helps us analyse data about webpage traffic and improve our website in order to tailor it to customer needs. We only use this information for statistical analysis purposes and then the data is removed from the system.
Overall, cookies help us provide you with a better website by enabling us to monitor which pages you find useful and which you do not. A cookie in no way gives us access to your computer or any information about you, other than the data you choose to share with us. You can choose to accept or decline cookies. Most web browsers automatically accept cookies, but you can usually modify your browser setting to decline cookies if you prefer. This may prevent you from taking full advantage of the website."
---
David Joyce
Managing Director, TET Limited
January 2023
corporate social responsibility
Scope
This policy applies to our company and its subsidiaries. It may also refer to suppliers and partners where applicable.
Policy elements
We want to be a responsible business that meets the highest standards of ethics and professionalism.
Our company's social responsibility falls under two categories: compliance and proactiveness. Compliance refers to our company's commitment to legality and willingness to observe community values. Proactiveness is every initiative to promote human rights, help communities and protect our natural environment
Legality
Our company will:
Respect the law
Honour its internal policies
Ensure that all its business operations are legitimate
Keep every partnership and collaboration open and transparent
Business ethics
We'll always conduct business with integrity and respect to human rights. We'll promote:
Safety and fair dealing
Respect toward the consumer
Anti-bribery and anti-corruption practices
Protecting people
We'll ensure that we don't risk the health and safety of our employees and community.
Diversity and inclusion
Our goal is to offer unambiguous and fair terms of employment and to provide employees with appropriate opportunities to develop their skills and progress in their careers. Our intention to honour all applicable terms and conditions of employment.
We consider that the diversity of the TET Ltd workforce is a strength to the business.
All employees regardless of their colour, race, religion, gender, marital status, sexual orientation, disability or age will be treated equally, with fairness, honestly, respect and dignity. Harassment (including sexual, physical, mental, use of abusive language or offensive gestures) or bullying, in any shape or form will not be tolerated.
Any employee who is proved to have acted in a discriminatory manner or to have indulged in bullying or harassment will be subject to disciplinary action and all employees are strongly encouraged to report such incidents.
Human rights
Our company is dedicated to protecting human rights. We are a committed equal opportunity employer and will abide by all fair practices. We'll ensure that our activities do not directly or indirectly violate human rights in any country.
Donations and aid
Our company will preserve a budget to make charity donations and promote fund raising activities. These donations will aim to support community events and the wellbeing of those in need.
We have supported several charitable organisations and initiatives and remain committed to doing so in future. An example of our work in this area is below:
IcFEM Dreamland Mission Hospital, Kenya
The mission-run medical facility offers a wide range of high-quality in-patient and out-patient services to local community members, providing a valuable service to people who would not otherwise have access to safe and affordable medical facilities. Specialist surgeries are also carried out for conditions such as club foot, cataracts, fistula and cleft lip and palate ad well as orthopaedic procedures to correct conditions such as club foot in children.
TET provided financial support to the hospital and receives regular updates via the IcFEM newsletter.
Preserving the environment
Apart from legal obligations, our company will proactively protect the environment. Examples of relevant activities include:
Recycling
Conserving energy
Using environmentally friendly technologies
Supporting the community
Our company may initiate and support community investment and educational programs. We will encourage and support our employees to volunteer in the community.
Learning
We will be open to suggestions and listen carefully to ideas. Our company will try to continuously improve the way it operates. We'll readily act to promote our identity as a socially aware and responsible business.
Management will review the policy and associated activities in the quarterly management reviews and communicate this policy on all levels. Managers are also responsible for resolving any Corporate Social Responsibility issues.
---
David Joyce
Managing Director, TET Limited
January 2023
Sustainability policy
terms and conditions
The following terms and conditions (Terms) apply to all transactions with TET Limited to the exclusion of all other terms and conditions, irrespective of the date of any alternative terms and conditions which may be sent to TET.
corporate brochure
Click here to view our corporate brochure.
Thank you for your interest in TET Limited and our solutions, products and services. Please fill in the following information and a representative will contact you to answer questions and provide the information you require.
Copyright © 2022 – TET All Right Reserved